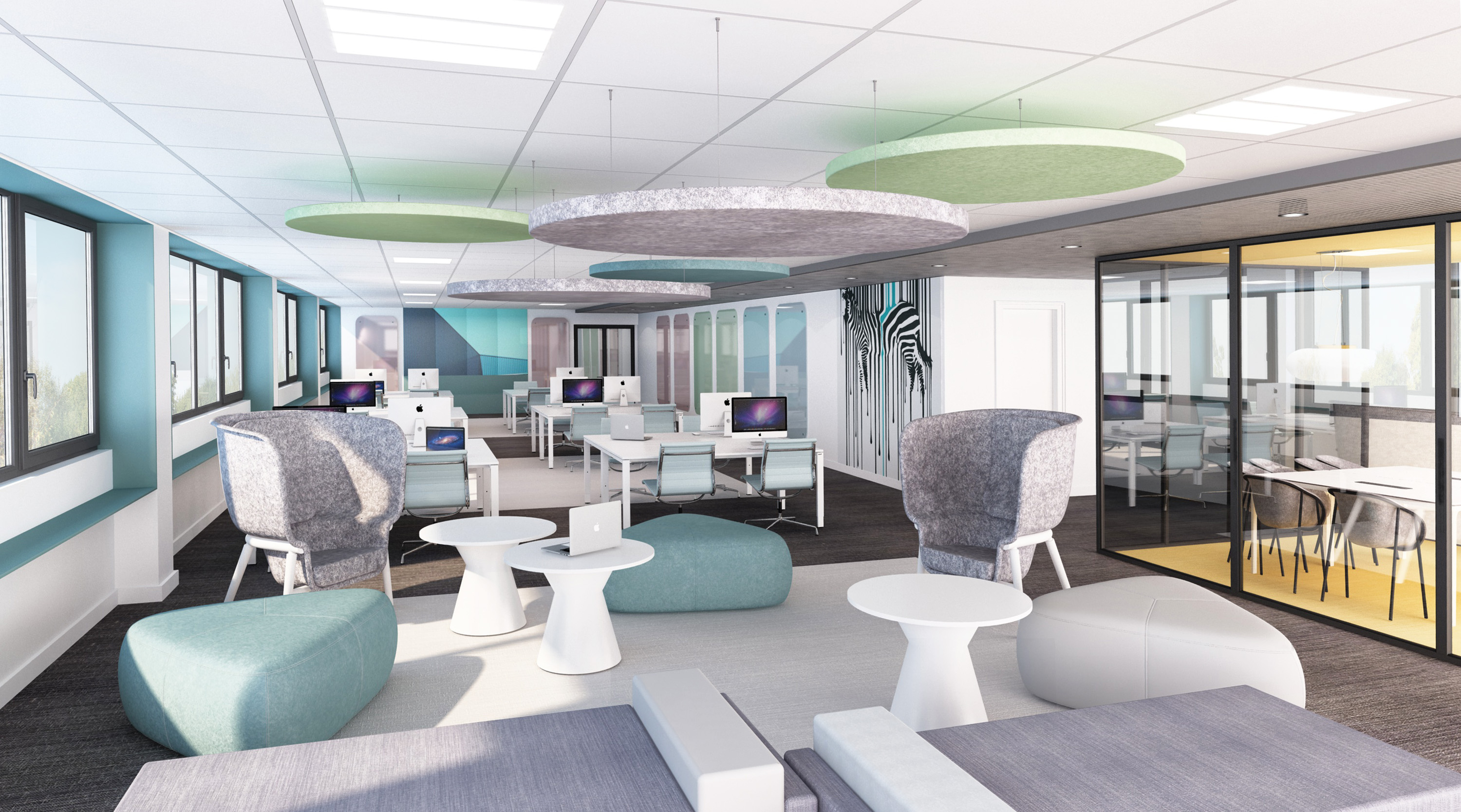 client : Promoteur Immobilier
endroit : Nanterre
espace : bureaux 
270 mètres carrés
Proposition de deux ambiances pour aménagement d'un plateau de bureaux à Nanterre. Le but a été de créer un lieu de travail confortable et moderne tout en introduisant une identité visuelle conforme aux activités de la société.
We proposed two ways of integrating a personal touch in this office space at Nanterre. Our goal was to create a friendly and comfortable work environment together with a visual identity suitable for the enterprise.