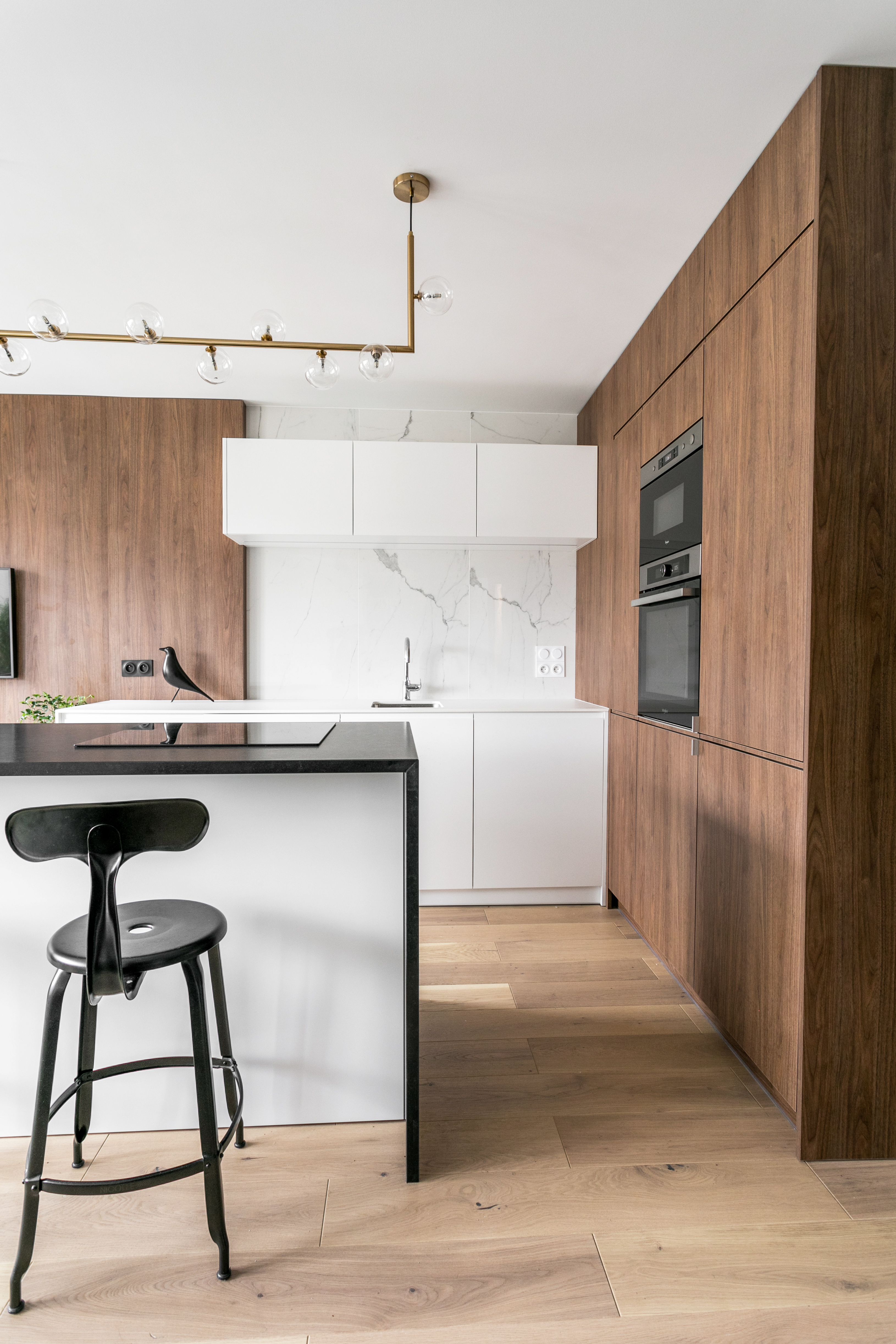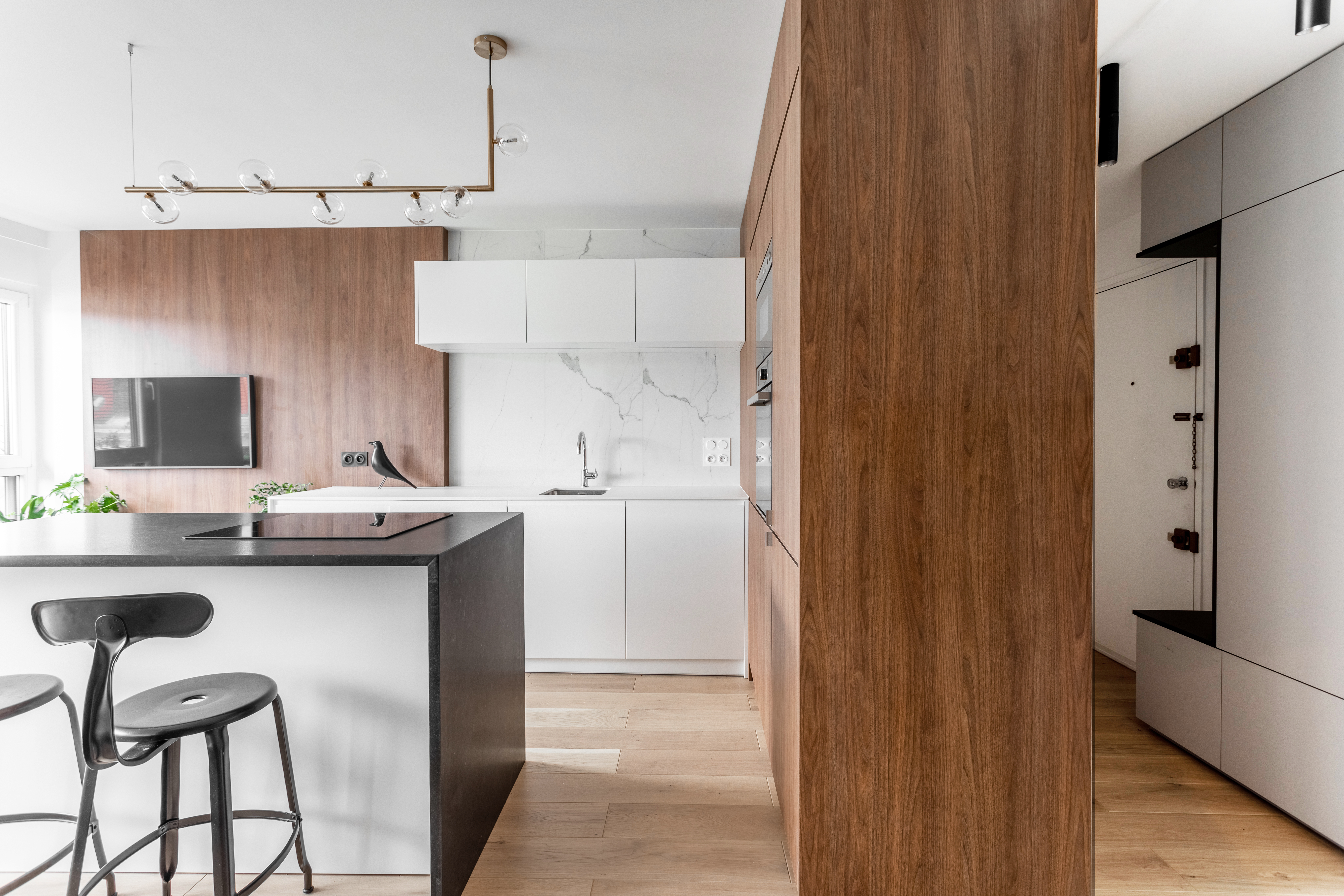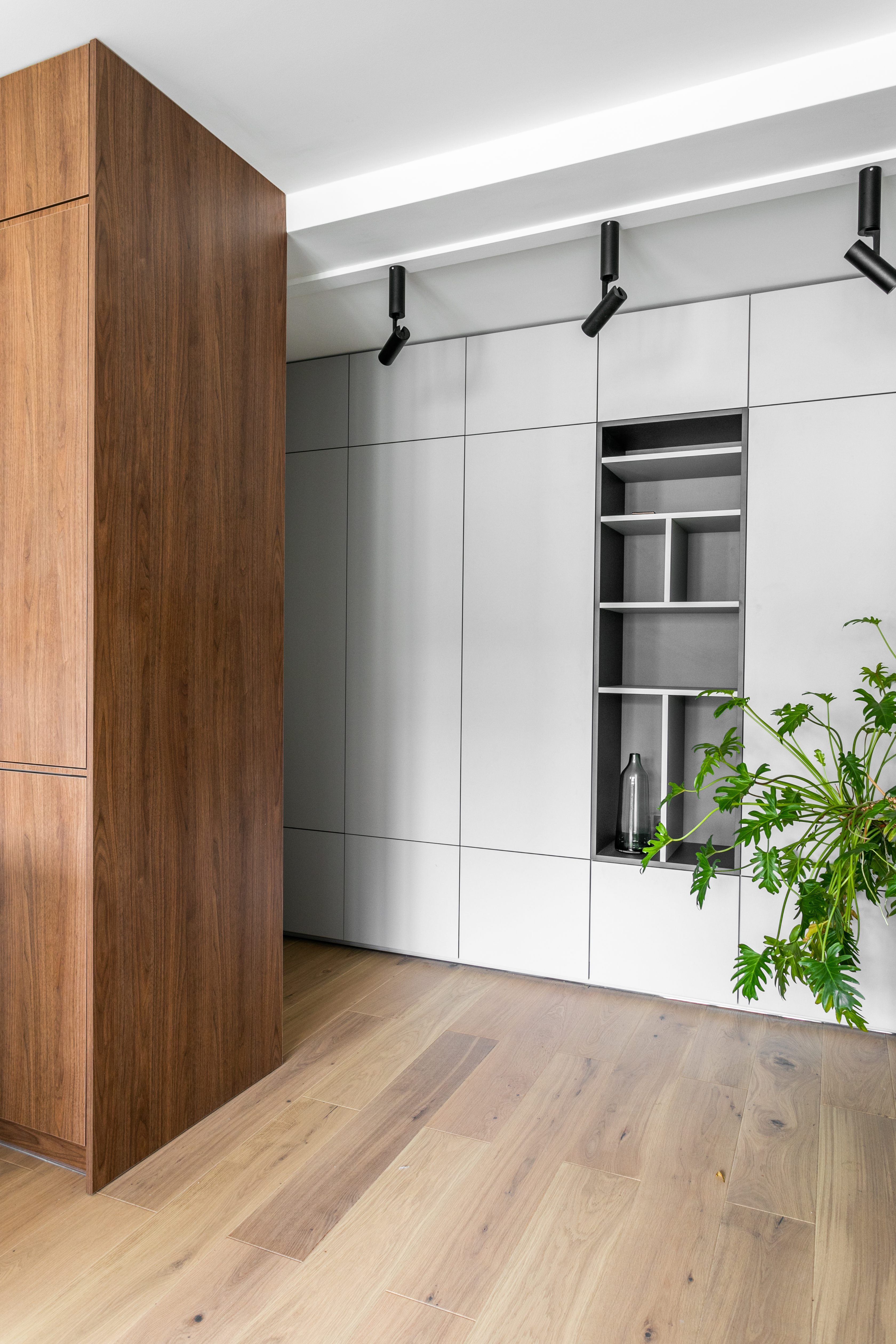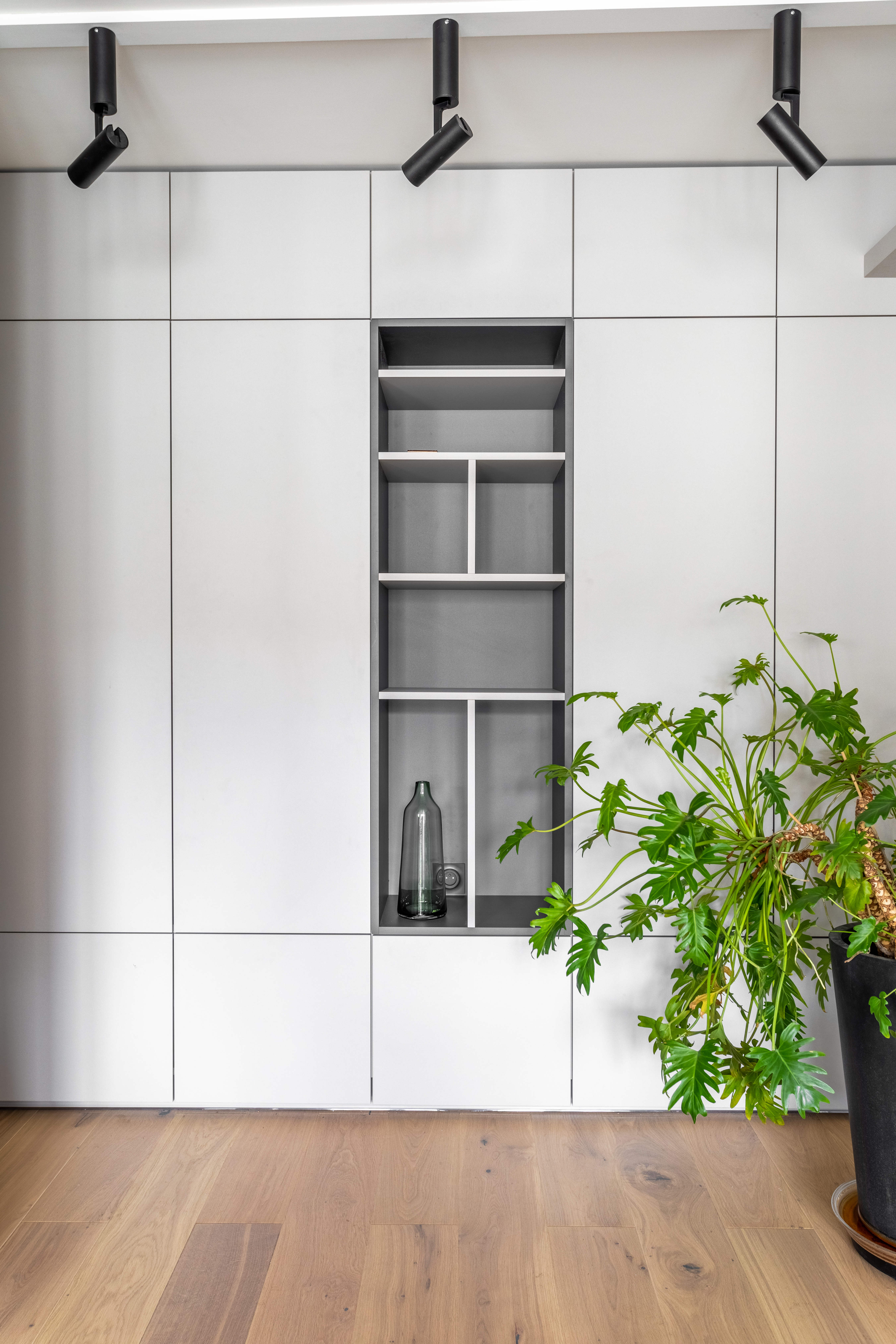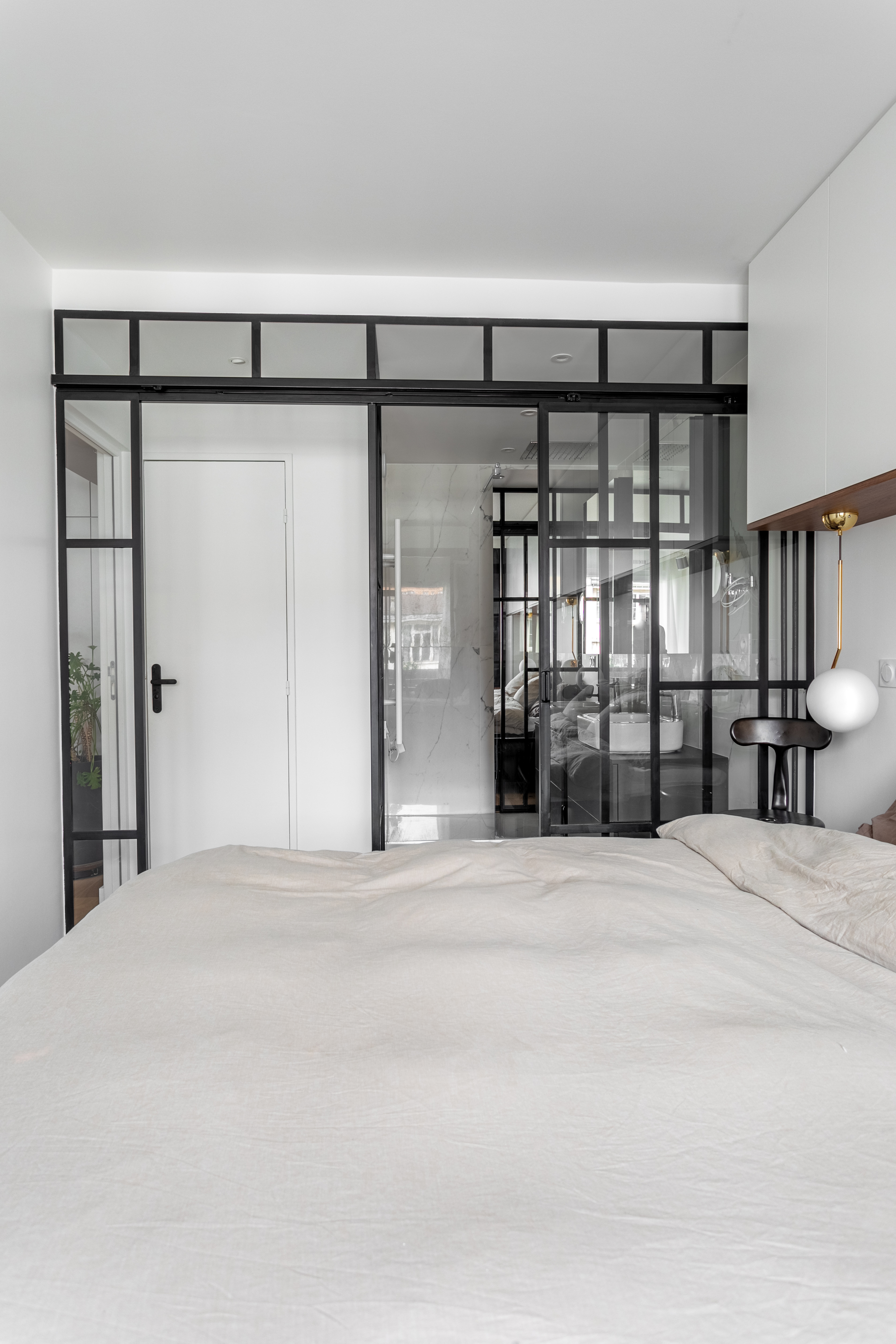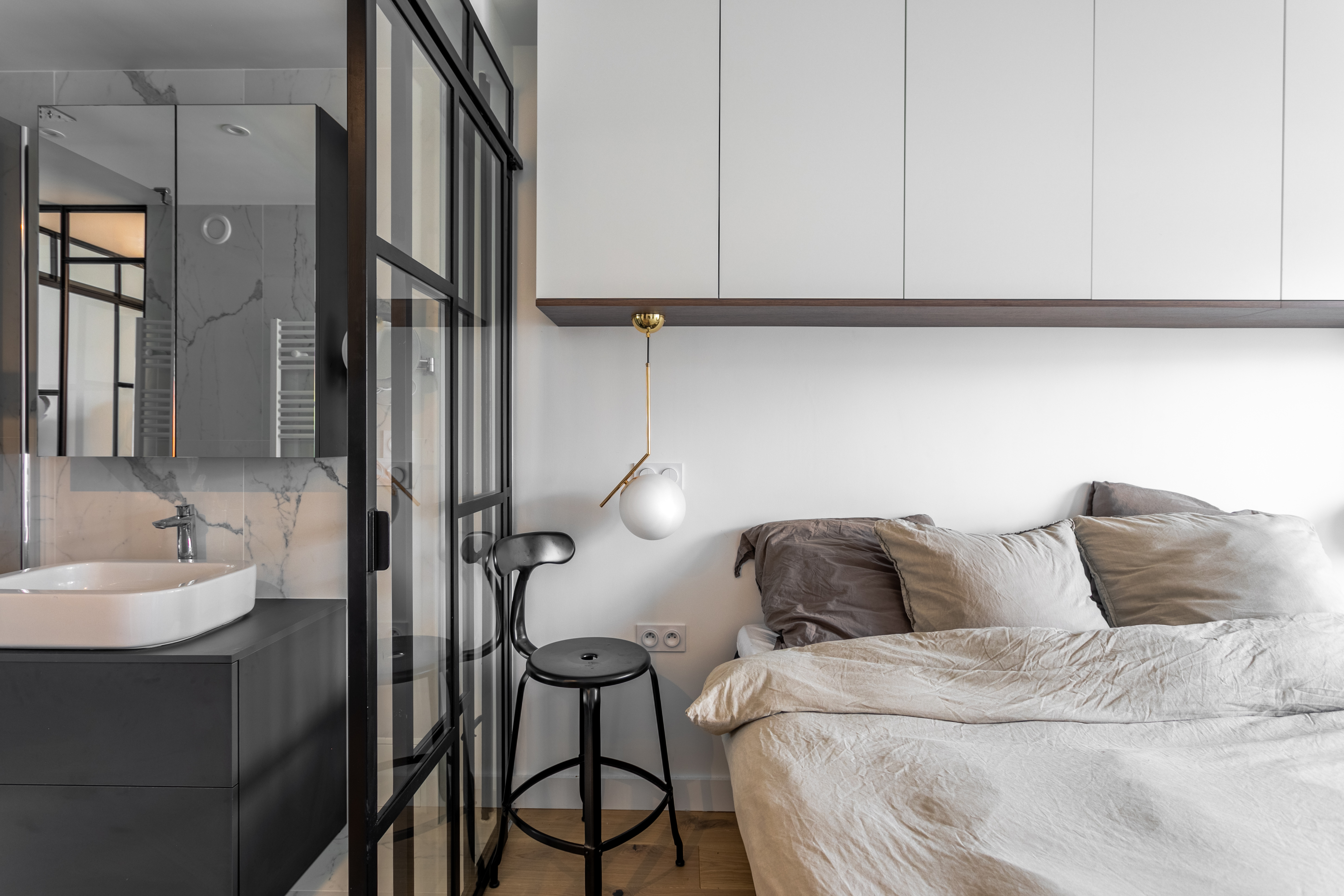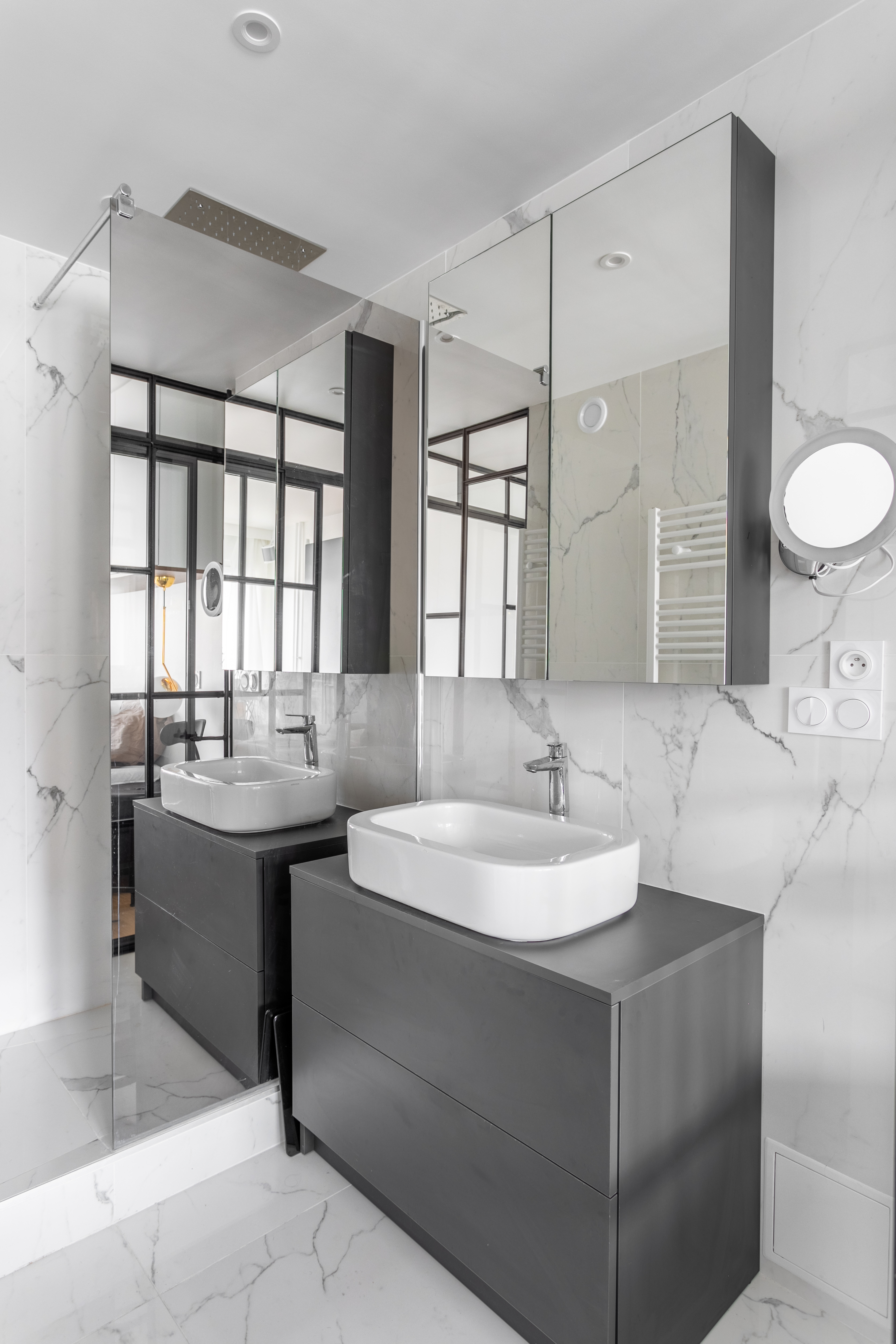 client : Homme célibataire
endroit : Paris 11é
espace : Appartement
44 mètres carrés
Rénovation totale d'un appartement dans un bâtiment des années 70. Ouverture de la cuisine vers le salon et création d'une  chambre type suite d'hôtel.
Total renovation of an appartment, situated in a 70s building. Open kitchen and living-room créate a spacious interior, the bedroom has a hotel-like feel thanks to a glazed wall separating the bathroom.